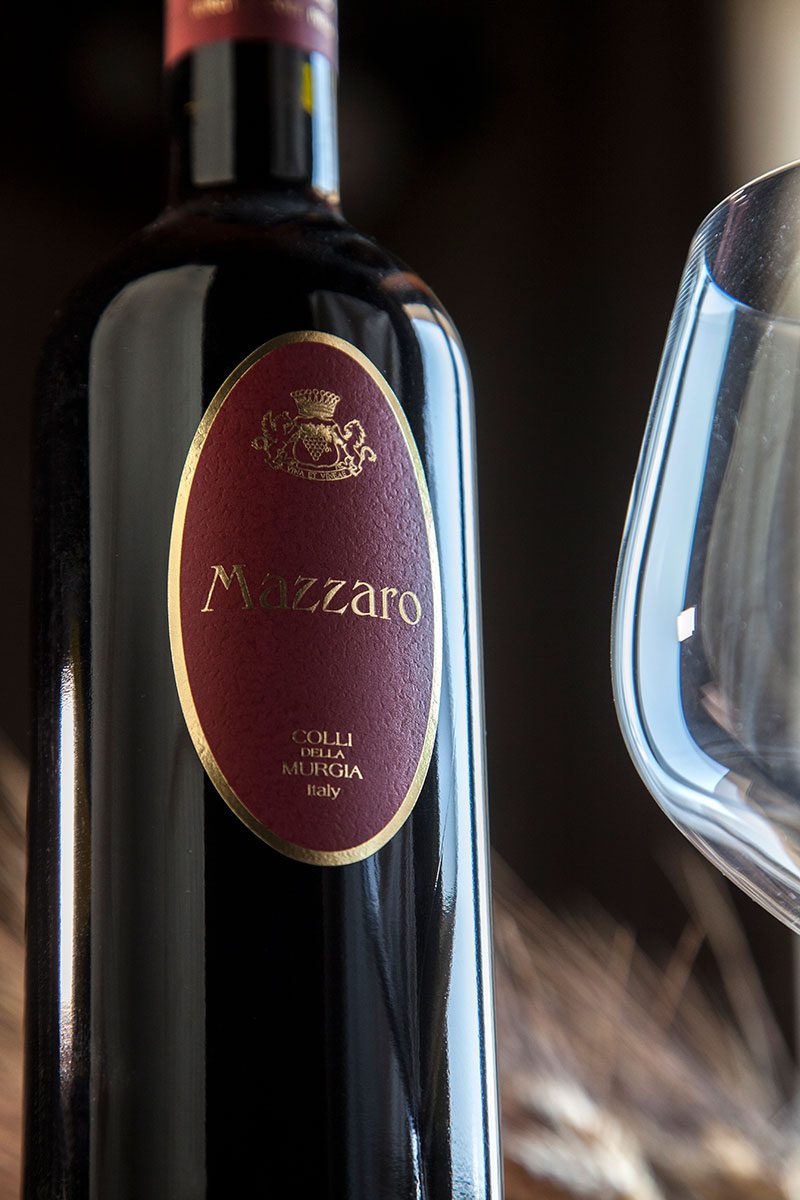 Mazzaro
Rosso IGP Puglia
Clear, garnet red. Round and complex. The aroma notes are ripe and fruity, with alcohol preserved cherries and black cherry notes; lively vegetal hints typical of vineyeards and a soft bouquet of withered flowers. Hints of pepper, leather and tobacco evolve in airy notes that recall wax, and toasty notes. The mouthfeel is dry, warm and soft. Quite fresh and savory, with lively tannin, rounded by woody refinement. A wine with great structure, balanced, intense and quite persistent.

Grapes
Aglianico, Cabernet Sauvignon

Recommended Pairings
It will amaze you with the Podolica cows' milk.
Vine Training System
4500 plants per hectare